(S029E011) Προηγούμενο Επεισόδιο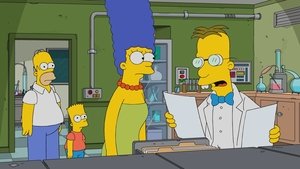 Aired On 2018-01-14
Mr. Burns will build a doomsday ark after he believes that the end of the world is near when he sees an old Orson Welles show about Nostradamus. Meanwhile, Professor Frink comes up with a new way of testing everyone in Springfield after Burns wants a test to determine who should go on a spaceship with him.
Επόμενο Επεισόδιο (S029E012)
Airs On 2018-03-11
Συγνώμη, δεν έχουμε κάποια περιγραφή για αυτό το επεισόδιο.
Οι Simpsons, η "αγαπημένη μας οικογένεια", είναι δημιουργία του κoμικογράφου Matt Groening. Ξεκίνησαν ως διάλειμμα στο The Tracey Ullman Show τον Απρίλιο του 1987, και μετά από 3 σεζόν απέκτησαν το δικό τους ημίωρο show. Η οικογένεια Simpson ζει στο Springfield, μια μέση αμερικανική πόλη, και αποτελείται από τους γνωστούς πλέον Homer, τον ήσυχο πατέρα που δουλεύει σε ένα πυρηνικό εργοστάσιο που ενδιαφέρεται περισσότερο για τα κέρδη παρά για την ασφάλεια, την υπερ-μητέρα Marge, τον γιό Bart, αιώνιο βαρεμένο, την 8χρονη κόρη Lisa, σοβαρή και μετρημένη, και τη Maggie, το μωρό που όλοι ψιλοξεχνάνε. Οι καθημερινές τους περιπέτειες, η πλήρης απουσία πολιτικής ορθότητας και η συνεχής σάτιρα της επικαιρότητας και του αμερικανικού τρόπου ζωής κατέστησαν τους Simpsons εικονικές φιγούρες του σύγχρονου παγκόσμιου πολιτισμού.